Custom Control Panels & Cabinets for Industrial, Municipal & Military Clients Nationwide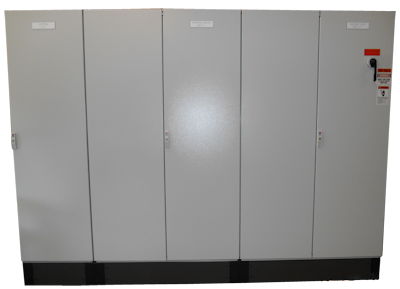 At Control Panels, Inc., our team has more than 30 years of experience in custom control panel:
• Design
• Manufacturing
• Installation
• Repair
We are equipped to handle any size or scope of job. From simple termination boxes to multi-door, multi-cabinet, complete PLC and drive systems, Control Panels, Inc. can handle it all. Our fully equipped shop is staffed by talented electricians and experienced fabricators, which allows us to customize control panel solutions to each customer's exact needs and specifications. We also distribute a wide selection of new and used parts, including:
•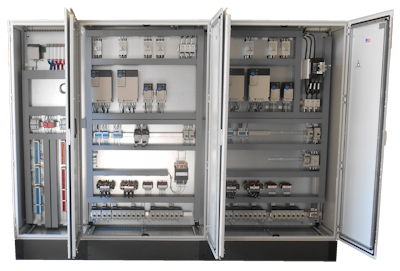 Motor starters
• Relays
• Push buttons
• Cabinets
• And more
The custom nature of our work allows us to handle the most demanding jobs for a wide variety of industrial and commercial applications, including:
• Lumber, pulp and paper production facilities
• Lime processing plants
• Water and wastewater treatment centers
• Traffic signals
• Military installations
• And many others
We're also excellent at meeting tough deadlines, so if you need a custom control panel solution right away, Control Panels, Inc. will provide you with the superior workmanship and quick turnaround time you require.
Control Panel Repairs for Lightning, Fire & Water Damage, Power Surges & More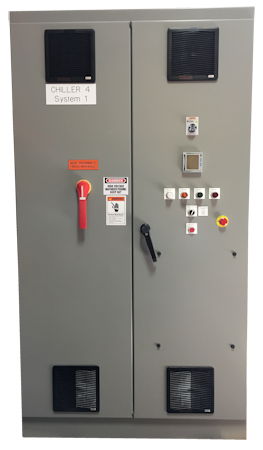 At Control Panels, Inc., we understand how important it is for our clients to be able to rely on their control panels and other essential electrical components 24 hours a day, 7 days a week, which is why we take special care to ensure our products meet stringent quality standards. Each panel is inspected and tested prior to shipping; and as a UL 508A listed panel shop in both the United States and Canada, we can have our panels CSA-inspected prior to shipping if needed. Contact Control Panels, Inc. to learn more about our custom control panel capabilities and to request a quote.
Control Panels, Inc. also has a network of installers who are equipped to make necessary repairs across the country. We maintain service centers in:
• Florida
• Georgia
• Missouri
• North Carolina
• Oklahoma
• Pennsylvania
• West Virginia
Electrical components can be damaged in a variety of ways, so it is important to have an installer like Control Panels, Inc. nearby that you can trust to make the necessary repairs quickly, thoroughly, and professionally. Even if we didn't install the original system, our team is happy to service and repair your existing control panels.
Whether you're in the market for a single cabinet system or a complex infrastructure of junction boxes and push button stages, we can help. Contact Control Panels, Inc. to learn more about our custom control panel capabilities and to request a quote.


UL 508A Listed U.S.A. and Canada
File Number: E187742

UL 698A Listed U.S.A. and Canada
File Number: E488586